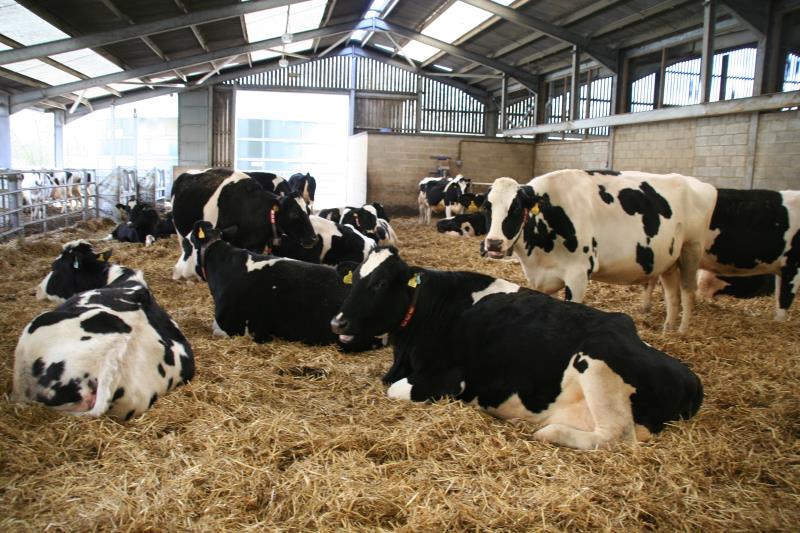 Dairy Farmers of Britain went into receivership on June 3rd 2009.  Members will not receive any payment for the £19.4m worth of milk they supplied in May and the first few days of June.  Members have also lost £63.6m worth of capital investment.  Many producers cannot find an alternative buyer for their milk (190 farms on 16th June). These are the smaller and more isolated farms; at the moment the only outlet for their milk is to sell it to the receiver for 10p per litre, way below the cost of production.
Immediate help is available from the ARC-Addington Fund's Trustees' Discretionary Fund.  Cash grants are available to meet critical expenses.  It is a very worrying time with the impact of losing May's milk cheque and the current low milk price.  We cannot compensate for the scale of the losses, but we want to try and help farmers to maintain trading relationships with their suppliers and, in particular, avert any problems that make it harder for them to care for their animals.  TDF Application Form
Looking forward, there will be some hard decisions to make about the future.  We know that one element of any decision making process involving leaving a farm is 'where will we live?'  The ARC-Addington Fund's Strategic Rural Housing Scheme is in place to help families who find themselves in this situation.  SRHS Guidelines SRHS Application Form.
Help and Information on DFoB
The Farming Help charities comprise the ARC-Addington Fund, Farm Crisis Network which provides pastoral care and practical help and the Royal Agricultural Benevolent Institution which provides financial help towards domestic expenses.
Information on DFoB can be found on the website of the receivers and managers PricewaterhouseCoopers http://www.pwc.co.uk/dfob
The NFU website has a question and answer section on http://www.nfuonline.com
Support for Holstein UK members
Jun 24, 2009
Milk producers affected by the collapse of Dairy Farmers of Britain who milk record with CIS or register with Holstein UK are urged to talk to Jacky Palmer on 01923 695284 to discuss payment schedules to allow members to continue to access services.
Milk Link offers new home for remaining Dairy Farmers of Britain milk
Jun 26, 2009
The receivers of Dairy Farmers of Britain (DFB), the milk cooperative that went into receivership on 3 June 2009, have reached an agreement with Milk Link who will provide a contract with a three-month notice period for the remaining DFB farmer members. This option applies to the 143 members still with the co-operative and those that sign up will receive, in the first instance, over 18ppl for an industry standard litre. These farmers are principally based in the North East and North Yorkshire, Cumbria and Lancashire, south of Manchester and a smaller number in South Wales.
Information for Dairy Farmers in Yorkshire
July 20, 2009
Following the recent collapse of Dairy Farmers of Britain, Yorkshire Forward, the region's development agency, has made funding available to provide information and support to the dairy sector. The events are free and open to all; however priority will be given to ex Dairy Farmers of Britain members. The events offer you the chance to learn more about what support is available to develop your business, and will take place across the region on:
• Tuesday 28th July – Rendezvous Hotel, Skipton, BD23 2TA
• Wednesday 29th July – The Golden Fleece Hotel, Thirsk, YO7 1LL
• Thursday 30th July – Tankersley Manor Hotel, Tankersley, S75 3DG
Each event will include a 1 hour dairy briefing/update that you can attend, with presentations and information on issues such as resource efficiency/diversification grants, dairy training, the events will also have clinic style sessions offering you the chance for a 1:1 meeting with a specialist agricultural consultant. These briefings will start at 10.30am and be repeated in the afternoon at 2.30pm, if you wish to attend please call Enid on 01904 451550.
Dairyco
July 20, 2009
Dairyco are looking to hold further what if workshops in the region and want to know if there would be any demand from the regions dairy farmers.  A Dairyco what if? workshop allows you to examine the impact of change on your business, be it financial, feeding strategy, herd or production system. It basically allows you to explore new ways forward before actually making the commitment. The workshops do require preparation time beforehand and 3 dedicated days off but other participants have felt this to be a very worthwhile exercise.  If you would be interested in attending a workshop then please make contact with Judith Stafford from Dairyco on 01335 390023.